Clinton Central School Class of 1995
Clinton Senior High School
75 Chenango Avenue
Clinton, NY 13323
Current weather in Clinton!
---

PICTURES FROM REUNION

Clinton Central School Class of 1995 10-year Reunion
Saturday, August 27th, 2005
The 10 year reunion on 8/27/05 was a huge success. Click on our reunion section for a complete report and pictures!


---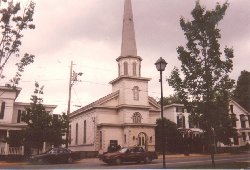 These pictures are of the Kirkland Art Center
on East Park Row in Clinton(left), and the Clinton High School (right).


---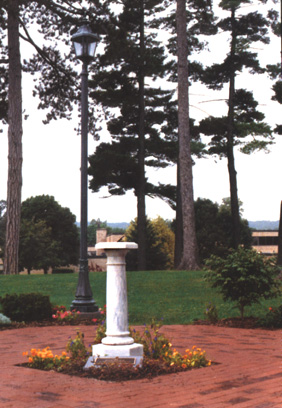 This is a wonderful photo from in front of the schools in Clinton. There is a nice stretch of land in front of the schools that really looks great during the nice weather. A quote from the 1995 Yearbook-- "With flowers, family names etched into bricks, and wooden benches, the new brick garden overlooking our new school has become a beautiful sanctuary. However, the stately, marble sundial that stands in the center is what caught our eye. A gift from the class of 1951; it reminds us to reflect on our life and make the most of it as time is fleeting. This has influenced the yearbook staff to create a them for the yearbook titled, 'This is a time to Remember'...A big "THANKS" goes to Kristin Lawton for the picture from the yearbook.

---
Please take a moment to sign the guestbook!
Sign the CCS95 Guestbook &nbsp&nbsp&nbsp&nbsp View the CCS95 Guestbook
You are the
visitor to this page since December 10, 2000

---
This webpage was created by and is maintained by David Barnaba and Kevin J. Parucki
Copyright © 1995-2004 Crasheroar Computer Productions